It is definitely the heart of La Barboire : a large U-shaped kitchen, very well equipped, decorated with design objects, utensils unearthed in the flea markets hereabout and bunches of aromatic herbs from the garden.
That is where we prepare your breakfast or your packed meal with the delicious Bocaux du Bistrot.
The kitchen is also at your disposal to reheat or prepare a convivial meal, for two or for the whole family in case of privatization…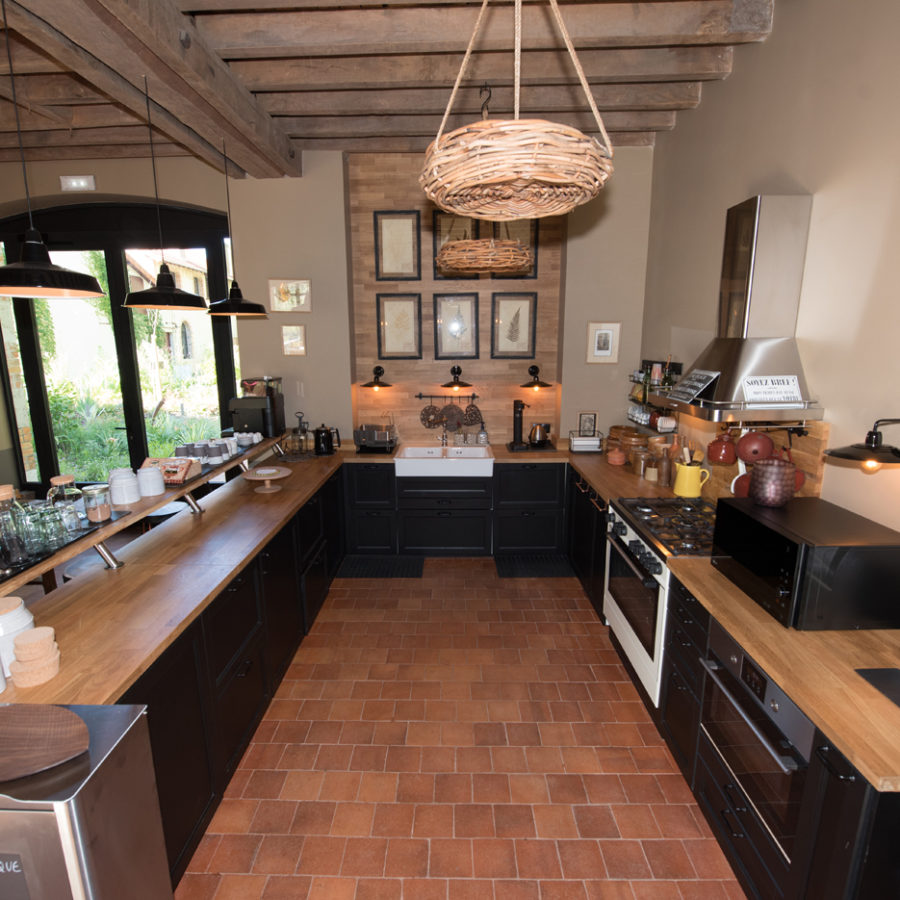 Soft sofas, vintage decoration and large fireplace: this is the cosy living room for chilly or rainy days as with summer evenings.
A large bar, French billiards and board games create the convivial atmosphere of Sundays in the country, when time stretches until it resembles holidays…
The lounge is equipped with a sound system accessible via the apps on your smartphone.