DREAMS & DAYDREAMS IN THE GARDENS OF LA BARBOIRE
La Barboire Campagne is coiled in a vast forest domain, a harmonious combination of forest, wild groves and small fields of aromatic and medicinal plants.
Welcome to
the garden of La Barboire…
A red bricks terrace decorated with deckchairs on the pool side, and chairs and sunshades on the solarium side, adjoins the swimming-pool and the great solarium.
The boules pitch (lit at night) gives a little touch of Tropezian summer to this part of Sologne.
The realisation of the landscaped garden surrounding the buildings has been entrusted to Nicolas Orgelet, a landscape gardner from Blois, winner of the 2017 International Garden Festival of Chaumont-sur-Loire.
The flowered garden surrounding the buildings is in constant change over seasons: it is the favourite spot for bees, butterflies, ladybirds and small birds…
The shadow garden, more intimate, favours calm and reading as well as lovers' breakfast.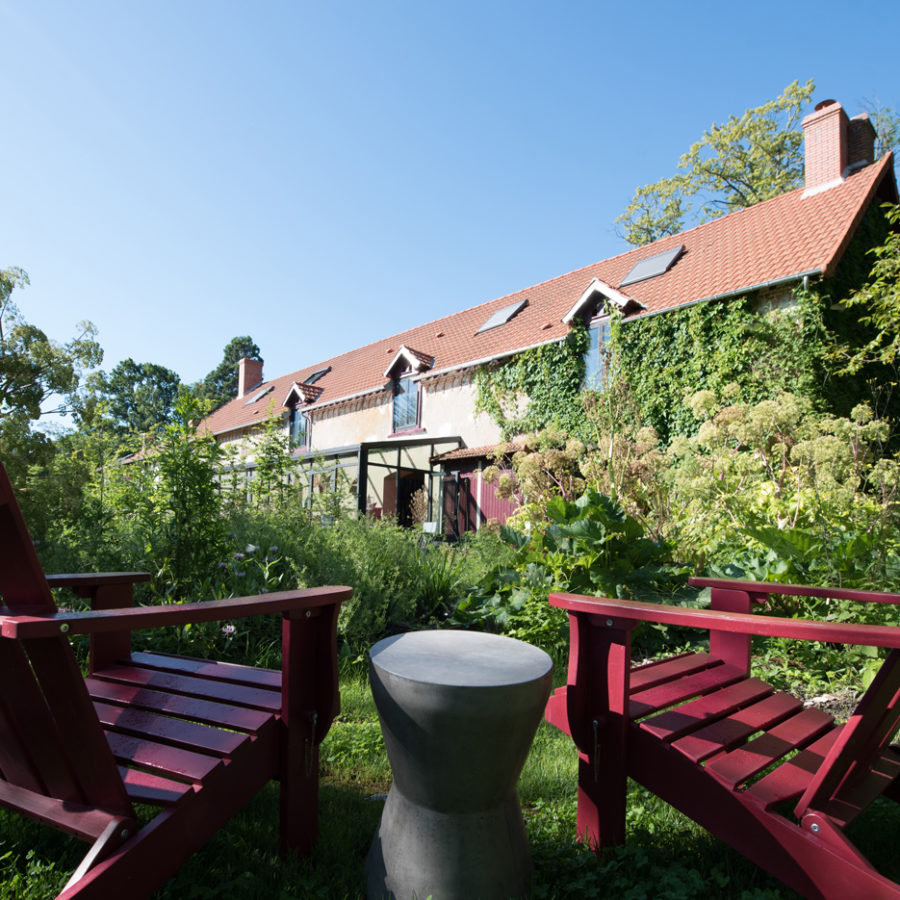 Laziness à la Barboire ...
At the back of the buildings, a green area is dedicated to immersing yourself in the nature and observing the animals of La Barboire.
So, it seems like the solarium creates a water mirror where dragonflies, frogs and birds play hide and seek. The large lawn overlooks the orchard, at the bottom of which a hut dedicated to reading promises a revitalising isolation nearby the raspberry bushes.
The call of the nap will be satisfied with the Fatboy hammocks or, more unusual, with the Cacoon.
The animals of La Barboire – horses, Ouessant sheeps, miniature goats and hens of all kinds – will call you to bed a crust of bread or a carrot you will give them through the fence.
If you are lucky, you may meet a bold pheasant, a flock of partridges, a rabbit or a shy deer.